It's in Her Blood
Stacey Williams-Zeiger didn't start out in the real estate business, but deep down she always knew that's where she'd end up.  Housing is the "family" business; her mother is a successful custom home builder.  Stacey first built her 'sales cred' in one of the toughest retail industries; she owned and managed a top-selling auto dealership.  But a car is not a house, and a house is not a home.  Stacey felt the passion and a calling to something greater.
A Vision and Determination
From the very first night in the very first real estate class, Stacey knew what she would do. "It was as clear as if I was staring at a billboard. I would own my own firm."  The incredible thing about a vision that clear is that it leaves no room for doubt.  Like a lightning bolt, Stacey studied, passed her exams, and became licensed in Maryland, then DC, Delaware, and Virginia. From there, it was on to earning her broker's licenses, all the while compiling the resources and contacts a new business would require.  As a result of that resolute tenacity, Zeiger Realty was born.
More Than Just Knowledge
Remaking your career from scratch is no easy task.  Though many daydream about it, few have the self-confidence and conviction to make it happen.  It takes courage, tenacity, and persistence to fulfill that dream.  These are the very same qualities that make Stacey Williams-Zeiger a smart choice to list and sell your home.  Any agent can go through the steps, but not all have the fortitude to go the distance, to see you through to the successful conclusion you desire.
People Above Process
Early on, Stacey recognized that in order to truly be connected to the community, there had to be an authentic belief in people and families.  She saw where business "as-is" often left entire segments of the population feeling left out or un-cared for, and she knew her business would do it better.  Zeiger Realty works in partnership with AARP to help elderly homeowners through the downsizing process with compassion and sensitivity.
Creating Diverse Communities
Stacey also founded Zeiger Realty with the purpose of providing the LGBTQ community and allies with a real estate company that reaches into all areas of the housing industry. To ensure that you will be treated with the ultimate respect and safety you deserve, Zeiger Realty has interviewed and handpicked all of the contractors, mortgage lenders, title companies and other professionals with whom they partner.  Everyone referred by Zeiger Realty will be someone who supports the endeavors of, and is committed to, embracing and celebrating diversity.  In addition, ZEIGER REALTY INC is deeply committed to giving back to our community through philanthropic ventures, including donating a portion of our proceeds to local non-profit organizations.
A Winning Attitude
It's Stacey's winning attitude that draws more and more people to choose her for all their real estate needs.  When you need the guidance and advice of a real estate professional you can trust, give Stacey Williams-Zeiger a call.  Her positive attitude, dedication to serving her clients' needs, and unparalleled experience make her the obvious choice when it comes to selecting a real estate professional. Call her today and let her make your next move a complete success.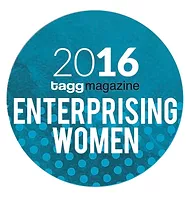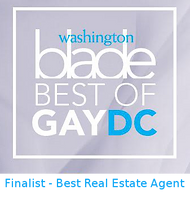 Zeiger Realty Inc 
10300 Sweetbriar Parkway
Silver Spring, MD 20903
202-327-0515